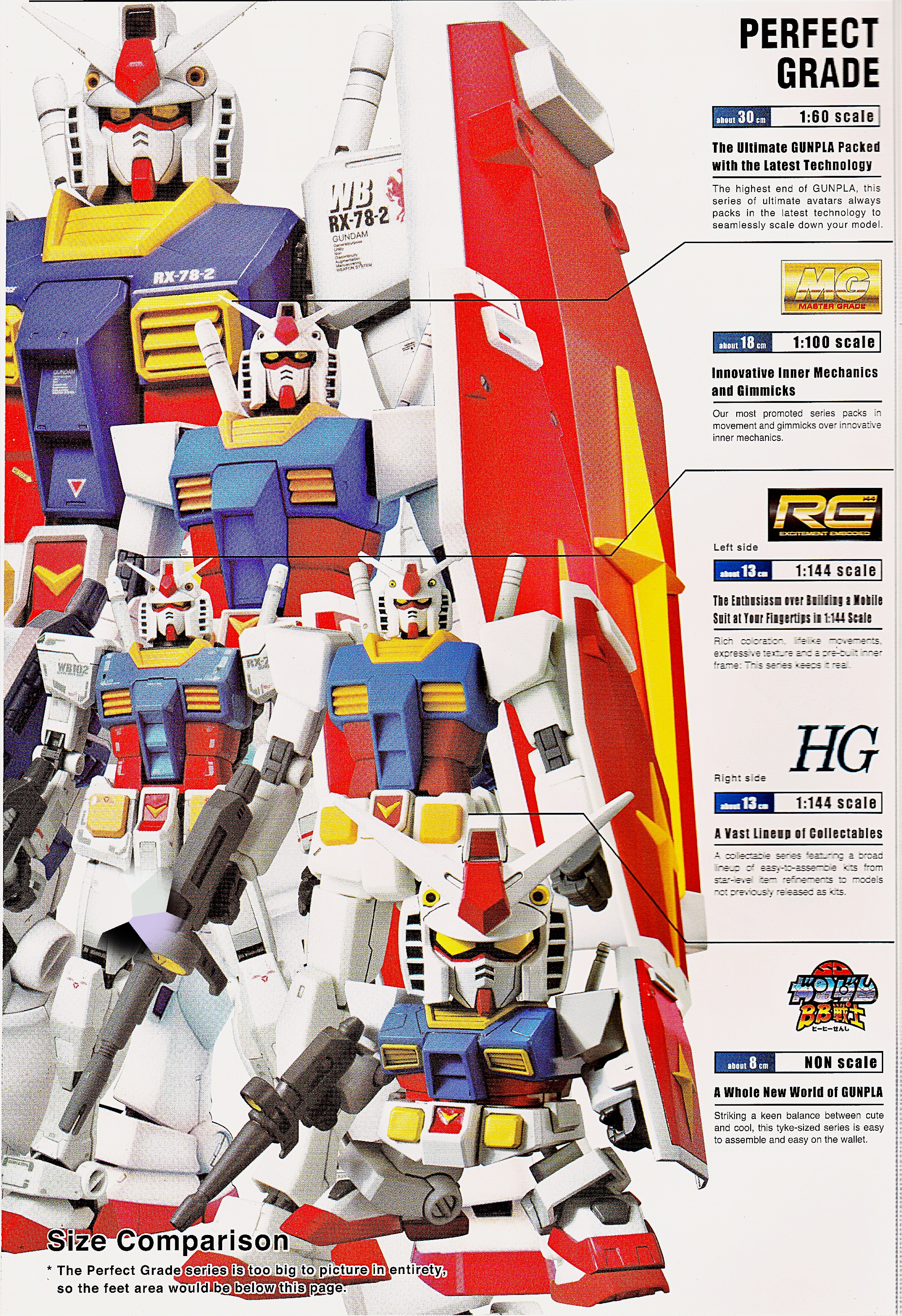 As a Gundam beginner, the common questions most likely will be like
1) What is the size or scale?
2) How can I differentiate it?
That is why OMG decided to do a quick reference chart for you all.
Photo Source: Gunpla Navigation Catalogue 2016
Scales and Grades
Details

SD/SDEX - Super Deformed/Super Deformed EX-Standard

no particular scale
unique feature - large heads
easy to construct
limited articulation

better range of motion and greater pose-ability than most No-Grade kits
pre-colored, no painting required
without skeletal frame
great start for beginner

top-end series of 1/144 Gunpla line
extensive detail and articulation
with skeletal frame

MG - Master Grade (1/100)

higher standards than most other models
longer time to construct
movable inner frame system, extensive moment
suitable for more advanced modellers

PG - Prefect Grade (1/60)

larger versions models
superbly detailed for colors and inner frame
suitable for very advanced modellers

MSM - Mega Size Model (1/48)

largest scale Gunpla line
priced lower than PG as smaller parts count
detail and articulation same as HG
OMG - Oh My Gundam, the e-World of a new generation.