"SD Gundam Cross Silhouette" as known as SDCS is a new Super Deformed (SD) Gundam Gunpla series which allows Gundam Fan to create ideal proportions by combining two different inner frames and armors.
Just like this: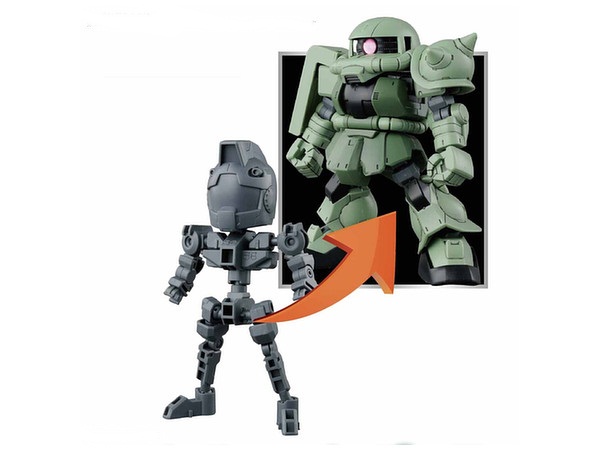 The two forms are a tall or a short body by using "Super Deformed (SD) Frame" and "Cross Silhouette (CS) Frame". Modellers can even customize their own preferred body frame by combining both together, it is freer proportion modification. So is either the cuter look of the SD frame or the more action-packed look of CS frame which looks taller.
In addition, it is easy to assemble to the SD series with its highly detailed head and unique color coding. Nevertheless, there is also option which modellers can build it with or without eyes using changeable parts.
These are some SDCS that gonna be released:
| | |
| --- | --- |
| SDCS | Release Date |
| SDCS Zeta Gundam | August'18 |
| SDCS Zaku II | July'18 |
| SDCS Frame- Grey | July'18 |
| SDCS RX-78-2 Gundam & Cross | June'18 |
| SDCS Frame- White | June'18 |
| SDCS Nightingale | June'18 |
| SDCS RX-78-2 Gundam | June'18 |
| SDCS CrossBone Gundam X1 | June'18 |
Therefore, welcome our New Generation of SD Gundam Kits -"SD Gundam Cross Silhouette"
OMG - Oh My Gundam, the e-World of a new generation