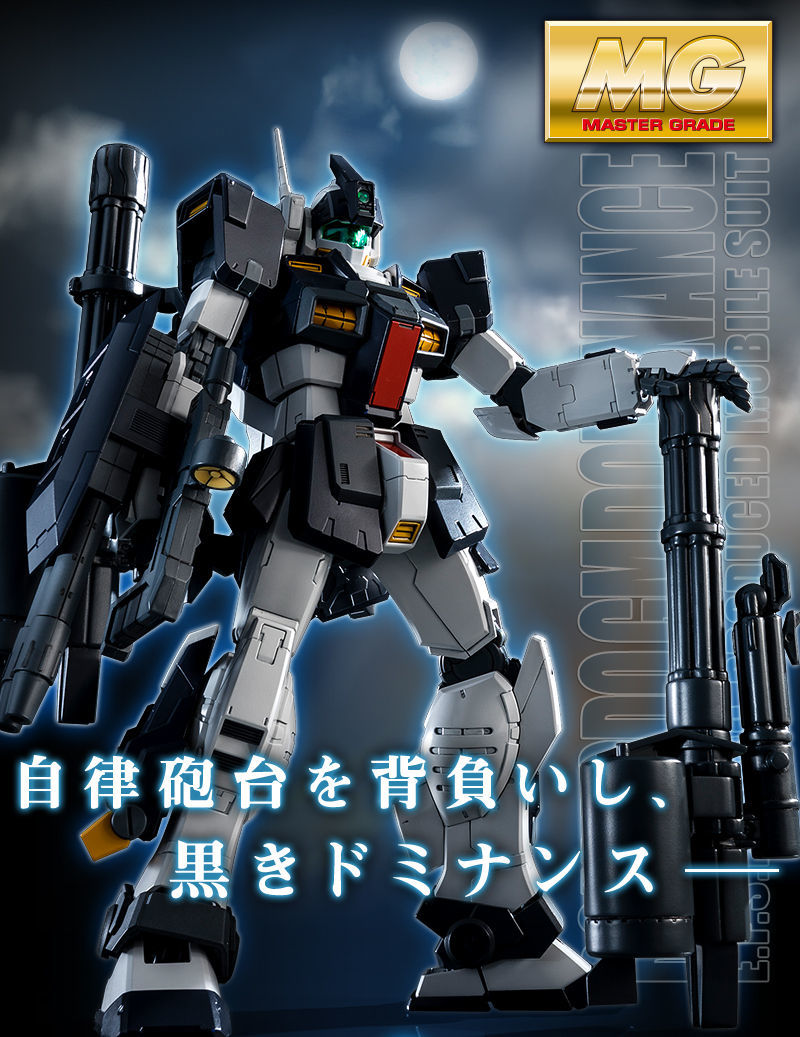 With a self-propelled artillery battery, black dominance
From "Mobile Suit Gundam Gaiden The Blue Distinity," Jim Dominus, who operates Philippe Hughes, appears in the master grade.
We reproduce coloring of whole body with molding color and reproduce characteristic Gunterlet and backpack thoroughly by new modeling!
● Completely reproduce the gun turret, backpack with new modeling!
  Including a full-body exterior, new forms of gun turret and backpack will be three-dimensionalized with master grade high definition details.
  In addition, it reproduces the distinctive coloring of the Phillip Hughes machine with molded colors.
● Reproduce the autonomous operation of the gun turret!
  Remove the gun turret from the backpack, can be directed to autonomous operation.
  Backpack
  Equipped with a rotating gimmick for removal by a movable joint.
  Gunterret's barrel retaining ring adopts a deployment gimmick.
  Gun turret
  Reproduce the suspension state and the autonomous installation state by replacement of some parts. We separate two gun turrets and can also display during autonomous operation!
  The barrel part is equipped with a movable gimmick by a rotating shaft.
  The slide magazine can reproduce the deployment at the time of suspension and installation by the drum magazine.
● Water transfer decals included with the new design!
  Water transcription decal reproduces the whole body marking including the new design including the Earth Federation Army mark.
● Possibility of force is possible by MG compliant joint mechanism!
~ ~ ~ ~
ACE PILOT LOG Ace pilot log [U. C. edition]
Follow the "log (record)" that "Ace pilot" and MS carved in the history of the space century, WEB plan!
VOL.14 "Philippe fuse machine" published!
~ ~ ~ ~
Accessories : Dual beam cannon / beam saber / shield / gun turret